Sacramento Headshot Photography
Your headshot is your visual calling card, it's your oh so important first impression.
When your audience sees your headshot, you want them to desire to know more:
about who you are and what you are about.
I am here to help you tell your story, to show the authentic you.
What story do you wish to tell the world

Pricing

Full Sessions begin at 1295.
Simple Sessions begin at 395.


Please feel free to contact the studio to discuss the details of your headshots!
916-282-9184 or email stacey@staceydoyle.com

For more information about what is included in each type of session, how the sessions work, and more, read through the Frequently Asked Questions below.
Frequently Asked Questions

Where do your headshot sessions take place?
I work on-location in the Sacramento CA and surrounding Northern California areas.
I also travel to the Rhode Island area quite frequently, and schedule sessions a few times a year there.
We can work at any location of your choosing: your home, your business, a favorite outdoor location, Downtown area.
In studio work is available and can be scheduled based on your headshot needs.
We'll chat more before your session in order to iron out all the details and figure out the best approach for your session.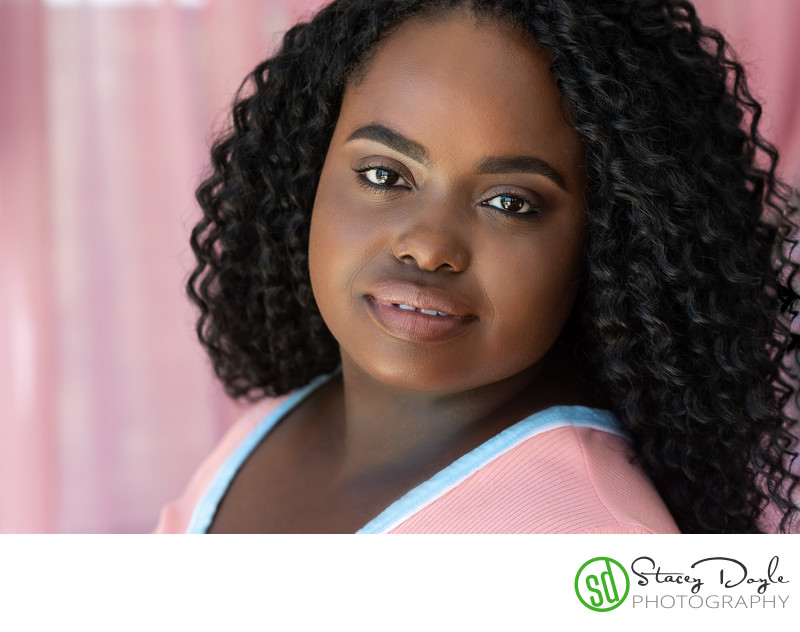 What types of sessions do you offer?
Acting headshots

Business professional headshots
LinkedIn headshots
Corporate headshots
Personal branding headshots
Content creator headshots
Author headshots
Model headshots and comp cards
Social media headshots
Small business headshots
Team headshots
If you would like to learn more, read below or contact the studio at 916-282-9184 or email!

How do your sessions work?
The first thing we'll do is set up a time to talk more.
We can do that by phone, a video call or through email.
I'll ask you more about what you'll be using your headshot and personal branding images for, who your ideal client or audience is, and learn more about you and your business adventures.

I approach headshots and personal branding based on each person's specific needs:
you may need a headshot & personal branding images to get back into the work field, or you may be looking for a headshot for your next audition. You could be looking to create headshots and branding images for your team.
Each of these instances requires different approaches.

I customize each headshot & personal branding session based on who will be standing in front of my lens.
Even though I love cookies, I'm not into the cookie cutter approach!
I want your images to speak to who you are, what you stand for, and clearly show your WHY.
Even when photographing a team of people, I like to know the why of the company or organization. And what story you wish to convey to your audience.

Knowing that information will help guide me on how I approach your session.
This information will also help me recommend the best approach for your images and the type of session you should aim to book.

Before your headshot session date, I will send over my clothing tips and recommendations, so you can come to your headshot session completely prepared.

For the session itself, we'll meet at our allotted time, at the location we've agreed upon in our previous discussions.
I'll review your clothing and make suggestions based on what you have brought along.

If you are having professional hair and make-up done on-set, those will begin soon after you arrive.
During this time I encourage you to enjoy being pampered!
It's one of the few times that my clients seem to have to themselves during their busy days.
So I always recommend putting your phone down (or turning it off!) and relaxing.
I know that may not be a feasible thing for all, but I do suggest it, so you can walk into the photo portion of your headshot session stress-free and with a clear head.

During the hair/make-up portion of the day, feel free to ask any questions about the photography, the make-up/hair application, photographic lighting, or whatever your heart desires.
This is your time, and we are there to help make you feel at ease and comfortable.
If you'd prefer quiet, that is an option too.

Once hair and make-up are complete (or if you have decided not to have hair & make-up)
I will help you choose your first look.
I will guide and position you during the photo portion of the session.
No need to worry about not knowing how to properly pose for the camera.
Or what to do with your hands.
I've got you!

My goal is to make sure you feel safe and comfortable, while creating images that project natural confidence.
I want you to view your headshot images and see your true self reflected back, authentically and honestly.

Many of my headshot clients have used their images for at least 5-10 years.
I've had many clients come back to me, over the years, to create a new headshot due to changes in their appearance and wanting a headshot that reflects their current look.
Or simply for a refresher for an upcoming audition or business venture.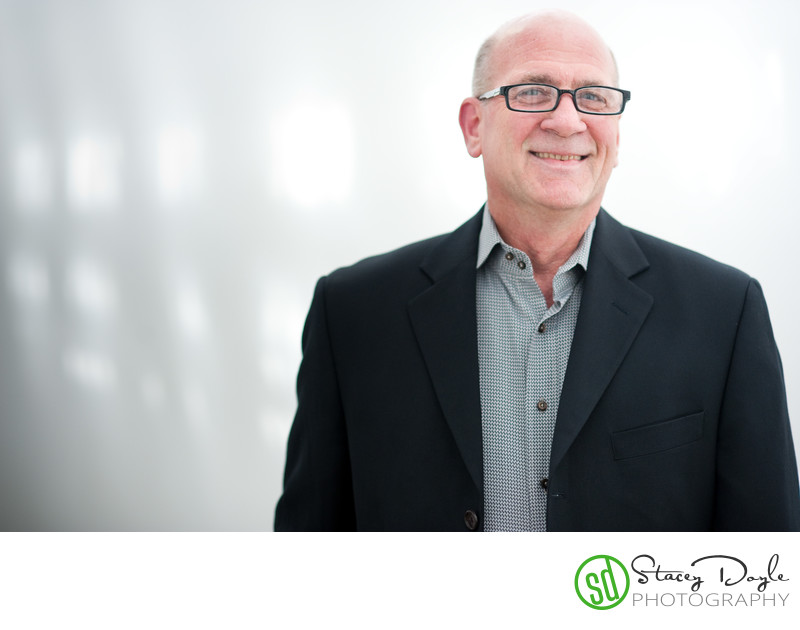 I don't feel very comfortable in front of the camera.
I absolutely understand how nervous someone could be, walking into a photo session.
Truly, because that is me as well. When I see a camera, I do my very best to hide.
Nearest bush or wall, you'll find me behind it.
Headshots can feel very vulnerable and awkward, because they kind of are.
It isn't the easiest thing to "just be yourself' with a camera & lens and lighting equipment looming in your face.

Then again, maybe you are in front of a camera on the regular, and that's cool!
I'd love to get some stellar tips to share with my clients on how to walk into that scenario with ease and grace.
But for those of us who feel a bit nervous or odd when faced with getting in front of a camera,
I find that it is always helpful to have a calming presence on the other side, to help coax the 'you' out of you.
My goal is to create a headshot where you are presented in a professional manner, yet approachable. Relaxed. Nothing super stiff.
That's why it is super important for me to keep the session as laid back as possible, creating an atmosphere where clients feel relaxed and at ease, at all times.
I take the time to notice when I should take the camera down and chat, or even suggest to someone to close their eyes, take a deep breath in and then out again.
Doing that not only benefits you, the subject, it also benefits the end result.
Your final image.

We'll chat throughout the session, and at any point if you need to take a break, stop, or take a breath, no worries.
Over the years I have honed techniques to help quell your nerves so that you to feel as natural and at ease in front of the lens as possible.
stacey@staceydoyle.com


What sessions do you offer? What are your session fees?
I offer full sessions, which are perfect for someone looking for a high variety of images for many uses,
like actor headshots, dating profiles, & personal branding images.

These images are great for actor auditions, business websites, dating sites, social media accounts, and
printed marketing & business branding materials.


The full sessions include:
• pre-session consult
• private mood board on Pinterest
• wardrobe assistance during your session
• shoot time
• multiple looks and locations*
• a private online gallery to view and save favorites
• a collection of fully retouched hi-resolution files (# of files depends on which session you choose)

Full Sessions:
The 4 hour full session includes up to 20 fully retouched files for 2295.
The 2 hour full session includes up to 10 fully retouched files for 1295.

*Based on your specific needs, we will discuss and nail down your locations in our pre-photo session consult.

Professional hair & make-up are available to add onto any full session.
Please inquire with the studio for a custom quote.

I also offer Quarterly Sessions which include up to 4 session in a calendar year. Awesome options for those who need to update their imagery every few months - or when you have new acting auditions or a new business launch.
Please contact the studio for more details
stacey@staceydoyle.com


I don't need the full collection, I'm looking to create one good clean headshot.
Do you offer anything like that?
You bet!

I offer 2 Basic Simple Sessions and 1 Premium Simple Session.

These basic sessions are perfect if you need a quick headshot for an upcoming actor audition, a business conference, or any scenario where you need a great headshot quick!

Maybe you've needed to get a headshot over to your company or your agent/talent agency,
and you might have procrastinated a wee bit and now your deadline is yesterday.
I've got you.

Each basic session includes 30 minutes of shoot time.
I can typically have your files turned around within 2 business days.
Rush options are available if you need files sooner!

I have access to a shared studio space in Sac near the Co-Op.
I also have availability in my home studio in the Citrus Heights/Fair Oaks area.
Or we can meet at a location that works best for you!


Each basic session includes:
• a pre-session consult
• wardrobe assistance during your session
• your choice of having the session in studio or at one on-location spot (outdoor, your office - travel fees may apply)
• a private online gallery where you can view all images from your session and choose your favorites
• hi-resolution retouched files (included in your specific session)


Basic Simple Sessions:

2 looks 2 hi-resolution retouched files for 495
1 look 1 hi-resolution retouched file for 395

If you're looking for more looks than the above, and a larger variety of images and backdrops, then this session is for you!

Premium Simple:
1:1 Consultation
Wardrobe Assistance
In-Studio, On-location or both
Private Online Gallery
45mins to 1 hour shoot time
Multiple looks
5 High-Resolutions retouched files
your full collection of untouched files
995

Bulk rates are available for larger companies & personal branding collections.
You may purchase more than the included files via the online gallery.
This includes full retouching by my professional retouchers and delivery in large format and web-friendly format.
Rush turn around is available to add-on to any session/files.
Full untouched and retouched file collections are also available to purchase.

The simple sessions are great for:
your website
LinkdIn
Yelp
business application
college interview
guest speaker appearance
book jacket
dating apps
actor auditions


*Please contact the studio for more details

If you are interested in having hair and make-up added to any session, please contact the studio for more details and pricing.
Make-up and hair must be booked prior to your session.
Hair + MUA professionals are not on site unless previously booked.

stacey@staceydoyle.com


Do you have any tips for the clothing I should bring along?
We will go over these specifics in your pre-photo session consult, however, some quick suggestions I have for clothing are listed below:

For clothing, be sure to bring a number of pieces along with you.
It's always better to have more to work with.
Think about your audience and what message you wish to project in your images.

For business, there might be particular rules you want to follow based on your industry's standards.
Actors/actresses: Depending on the role(s) you'll be aiming for will dictate the type of looks you'll want to create during your shoot.
I always recommend people wear something that makes them feel confident.
Whether that's your favorite t-shirt or a fancy ball gown, if you feel good in it, that confidence is going to show in your images.

Most colors translate well, so go for colors that draw you in. Some people like pastels, others jeweled tones, some prefer pattern.
Choose the colors and patterns that work best on you.
Most headshots are taken from mid-chest range and up.
Keep that in mind when you are choosing the outfit you wish to wear.

For personal branding images, we will be taking a variety of images, so keep that in mind when choosing your outfits. Some may work best for headshots only, some may be great for full length and 3/4 length shots.

I would avoid any items with logos, you want the viewer of your image to connect with your eyes first, not your clothing.
Unless the logo you are wearing pertains to your type of business or field.

Layers are also a great idea. It's easy enough to remove a suit jacket to get a different look or add a scarf or a different tie to mix-up the look you already have on.
Accessories are absolutely fine, and I encourage you to bring along any you wish to use in your session.

We will work together when perusing the clothing and accessories you have brought along, to choose what combinations will look best, not only on film, but on you.
We can also, during our pre-photo consult, review the clothes you are thinking of wearing to your session.
We can use FaceTime or Skype, or you can opt to send photos of the different pieces you're thinking of bringing along, and I can help you narrow down before your session date.
Any other questions or if you have a specific look you are trying to create, feel free to touch base!
stacey@staceydoyle.com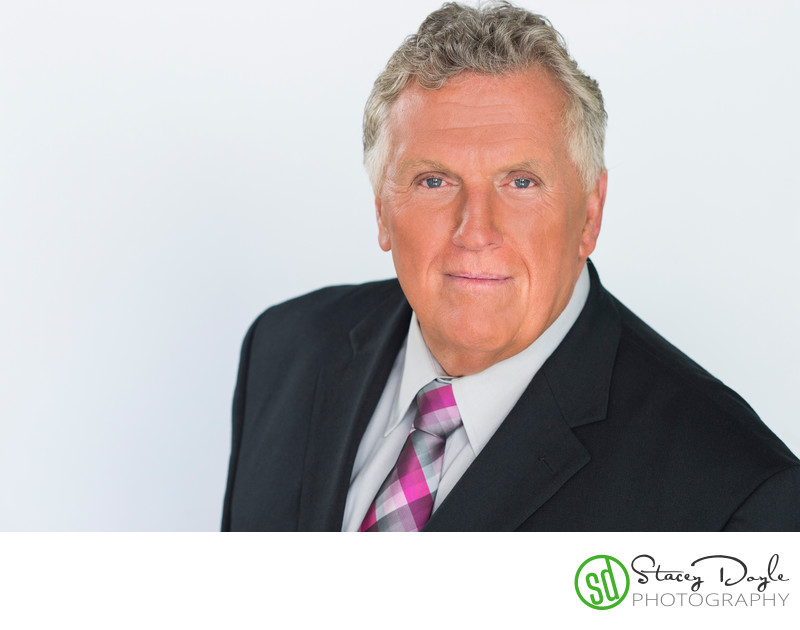 We are a corporation or organization looking to create headshots for our employees.
Do you offer bulk headshot services?
Yes, we do offer corporate headshot sessions and bulk pricing, depending on the amount of people involved in the session.
Quotes are based on the amount of headshots needed, the specific look(s) you are going for, if you will be coming to the studio or if I will be setting up a headshot station on-location.


A number of corporations and organizations have planned to have a headshot station set-up during an annual business conference, networking event, or business retreat.
Some sessions can be completed in one day, others will need to be spread out over the course of a few days.

The best way to get an accurate proposal for a headshot station for your business gathering is to contact the studio with your photography budget and the estimated amount of people who will be taking advantage of having their headshot created.
This will allow the studio to draw up a professional proposal and from there we can tweak based on specific needs and the deliverables required.


Below are a few questions I like to ask, to get you thinking about the best approach for your headshot session:
Are you looking to simply create a headshot for each employee so that you have a cohesive look for your company or organization?





Is the look you are going for a simple clean backdrop or are you aiming to have a more organic feel to the images, using the business location or offices as backdrop.





Do you have a specific look you are trying to emulate, related to backdrop color, lighting, poses?





Or are you going for a more relaxed vibe in your professional images?





Will you also need candid images, so that you avoid using over-used and impersonal stock imagery?





We can also add-on images of people in "action", working at their location/departments or within company/organization.

Showing off a bit of the behind the scenes of your company/organization and the faces that make up a day in the life there is a great way to show your audience who they will be working along side.

Most companies and organizations use images like these for social media/marketing and on their websites.
I feel it is very important to show the real faces that people will be encountering and working with, as opposed to using the tired and over-used impersonal stock imagery available to many.
You want your company and organization to stand out and connect with your audience. Using images of actual humans that work within your company or org is a very authentic and trustworthy.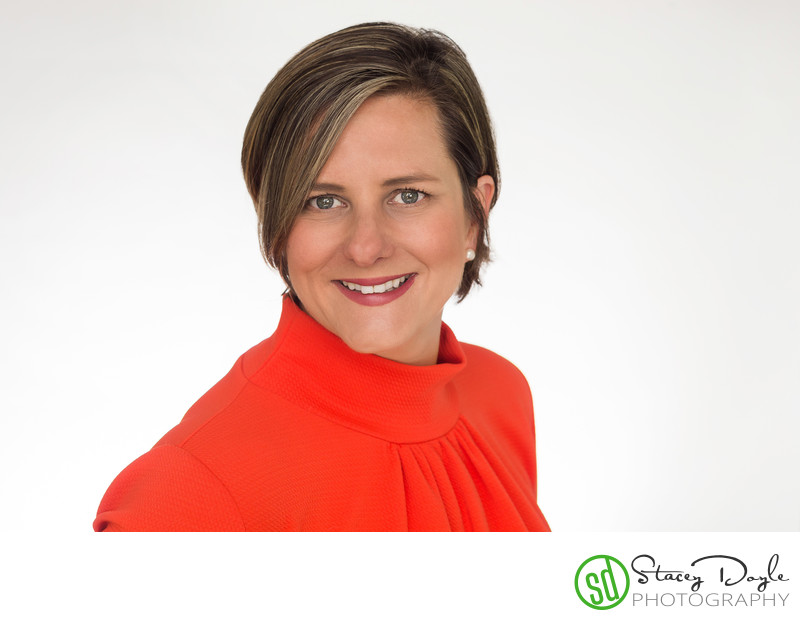 Can you tell me a bit more about the professional make-up and hair?
I work with some amazing professionals, whose goal is to make sure you look and feel amazing.
The work they do isn't over the top and dramatic.
It's a polished and clean look. You'll still look like yourself, only turned up a notch.

Make-up can take anywhere from 35-45 minutes. Hair can take anywhere from 30-40 minutes.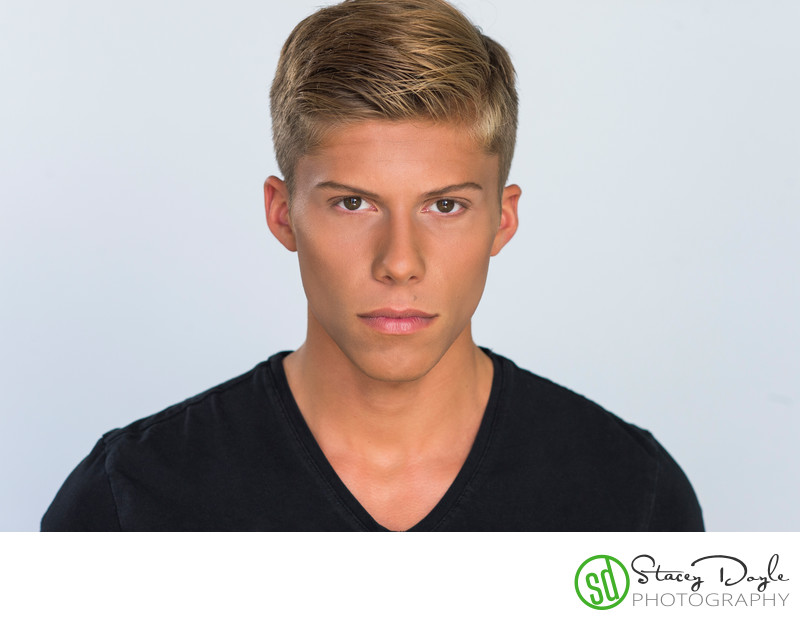 Do you recommend the make-up for all genders?
Yes, I do!
While it may feel odd if you aren't one who typically wears make-up on the regular (or ever), there are many benefits to having professional make-up and hair done.
The make-up can help with controlling shine, evening out skin tones, smoothing problem skin areas, and gives you a very finished, polished look.

During our pre-photo session consult, we will talk about hair and make-up, and if it is right for you.
For some, it's not necessary, depending on what their headshot is being used for.
For others, I may recommend hair and make-up or just make-up.

We will go over everything to make sure your session includes exactly what you need in order to get the best representation of you.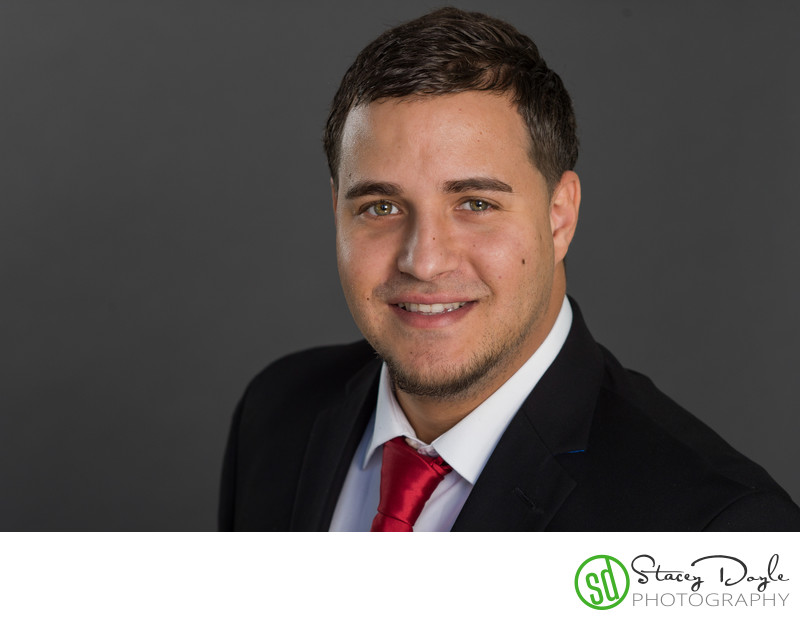 When and how will I receive my images?
If you have booked the full session with the studio, you will receive your password protected online gallery of retouched hi-resolution and web-ready images.

From that gallery you will be able to download your files, and save to your computer & devices.
You can then immediately begin using those files however you wish.

The hi-resolution files are great for when you need a larger file (printed materials, certain website applications, and marketing materials).
The web-ready files are perfect to upload to social media sites & apps, where smaller files are recommended.

If you have booked a mini session with the studio, you will receive a password protected online gallery within 2 to 3 business days.
From there you will view your collection of un-retouched images, and, based on which session you booked, you will select your favorites and submit those to the studio for retouching.

Once those files are retouched they will be delivered to you via Google Drive or made downloadable via the online gallery system.
Of course, you can always choose more than the included files in your session.

Extra files are fully retouched and delivered in hi-resolution and web-friendly format.
They are an additional 100. each.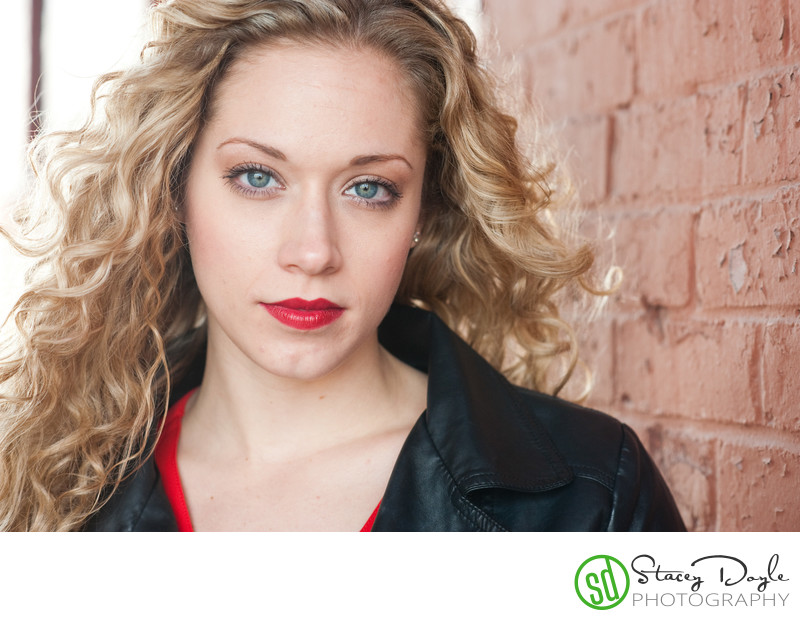 Booking and contacting the studio
If you are ready to book, you can give the studio a call at 916-282-9184 or send an email!